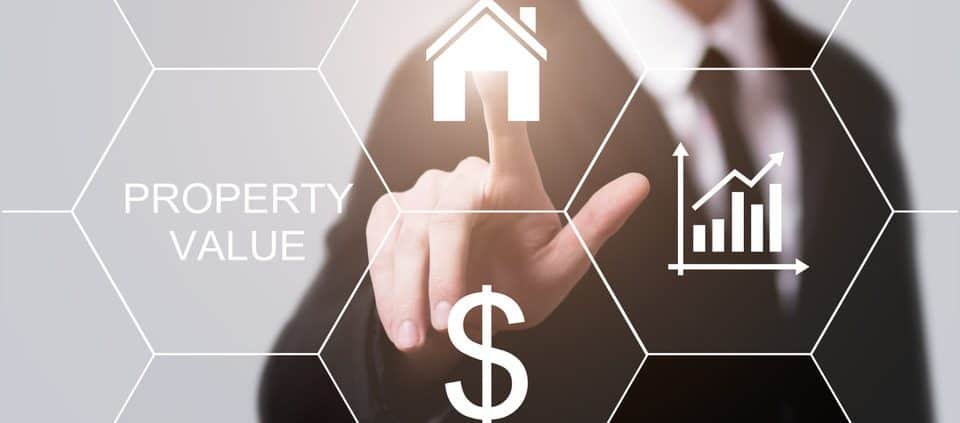 How To Price Your Intown Atlanta Home
Pricing your home correctly begins with not depending on a computer generated online estimate from a giant national real estate website. While that information can be helpful, to accurately price your Intown Atlanta home, it takes much more.
The core principals of free-market capitalism really do impact your home's price. Specifically the principals of: Timing, supply & demand and product quality. Okay right, that sounds like it might be complicated. But actually it's easy. It comes down to this:
Your home's value is determined entirely by what a qualified buyer is willing to pay for it right now. So to price it right, let's consider: Your personal timing requirements, the current Intown Atlanta real estate market and the condition of your home.
Three Tips For Pricing Your Intown Atlanta Home
1. Timing is everything in life and even more so in real estate
Ask the question, what's more important to me right now price or time? The answer controls every seller's decision to sell, and every buyer's decision to buy. And it will inform your thinking as you move through the pricing process. Here's a bit more about the role of timing.
For buyers it's the need to buy within a set time frame vs. buying for the lowest possible price
A buyer who has the luxury of shopping for a home over a long period of time can probably wait to find a bargain. While a buyer who needs to buy their ideal home in the next few weeks is more likely to pay a premium.
For sellers it's the need to sell within a set time frame vs. holding out for the best possible price
A seller who would like to sell for top dollar should be prepared to potentially wait longer for a buyer willing to pay a premium price. A seller who has no time, should expect to set a lower price because of the limited time they have to market their home.
Successful sellers take ownership of their pricing decisions
They make a clear decision at the start about which is more important to them. Selling fast or selling for top dollar. Of course there is a balance. It's not all or nothing. But successful sellers know that to price their home accurately means they need to think like a buyer. Viewing our local real estate landscape through a buyers eyes.
Intown Atlanta home sellers often want both a quick sale and a high sale price. Ok, who wouldn't!
And in tight markets where inventory is limited this scenario is absolutely possible. When its a highly liquid market with a half a dozen homes like yours in the neighborhood selling every week then you can price on the high side. When it takes six months to sell the same 12 homes and you want to sell in 30 days then, well, you know what to do.
In a normal market, placing the responsibility of getting both top dollar and fast sale entirely on the real estate agent is unwise. And will only result in frustration for all involved. Because no matter how much a seller pressures an agent, the agent doesn't perform miracles.
A real estate agent's primary job is to provide you with relevant competitive information, expert advice and strong negotiating ability
And your job is to carefully decide. The final decision on pricing is always up to you the seller. So first determine your top priority. Let's get back to the core question. Which is most important to you, time or price? Once you've nailed this decision, the rest will easily fall into place.
Next look carefully at the current market situation. And the best way to do that is with a Comparative Market Analysis from your agent.
2. The Comparative Market Analysis (CMA)
As mentioned at the start, people often want to use a favorable online computer estimate from a big national real estate website to price their home. Especially if the estimate is delightfully high. While that information can be helpful, to correctly price your home, a more analytical and much more local approach is required.
So what exactly is included in a CMA?
Prepared by your agent, the CMA compares your home, the "subject home", with other recently sold and currently listed homes in your neighborhood. It compares factors like location, style, age, quality, features, condition and date of sale of a group of comparable homes.
This analysis is used to provide you with an anticipated sales price or price range for your home. The CMA gives home buyers and home sellers a clear understanding of the market data that affects their opinion of value.
Providing an accurate CMA is one of your listing agent's most important responsibilities
Get it right and you'll maximize your sale price and minimize the time-on market. Get it wrong and you could price your home too low and leave money on the table. Or overprice it and have your home linger on the market. There are important questions to ask an agent before listing your Intown Atlanta home. One of them is: How much experience do you have preparing CMAs in my Intown Atlanta Neighborhood?
Arguably, a CMA from a neighborhood real estate expert is more valuable in the Intown Atlanta market than in suburban areas where the housing is often more homogeneous (think subdivisions with homes of very similar ages, styles, etc.)
Pricing your Intown Atlanta home – correctly value the location
Of course we all know the age old real estate saying "location, location, location". In our Intown Atlanta neighborhoods the saying holds even more importance than ever. So of course your home's CMA will take location details into account. This is where your local neighborhood expert can really help you maximize your home's sale price.
Here in town, certain streets are favored and others not so much. If the home is in one of the best walkable Atlanta neighborhoods, steps to favorite places like a park, school and little shopping district then it's golden.
If instead of a quiet tree-lined street, the home sits on a busy cut-through street with speed bumps, no parking and nothing walkable then the price should reflect it. An experienced Intown Atlanta agent will include the correct monetary value of these important locational aspects when preparing your CMA. By the way, at Best Atlanta Properties we call our CMA a BESTimate.
3. The condition of your home
Everyone knows location can't be changed. As such, it is inherently more important to pricing than the condition of your home. That said, a home in great condition will of course normally command a higher price than one in poor condition. The marketing plan is really important. Your agent can assist you in understanding what should and should not be done.
And finally, as with all marketing tactics, periodic price changes may be needed. You should be prepared to adjust quickly as the Intown Atlanta market conditions change. Your agent will help you regularly monitor all new competition in your neighborhood.
Thanks for reading, we're always happy to discuss your real estate needs just contact us.
https://www.bestatlantaproperties.com/wp-content/uploads/2018/03/how-to-price-your-intown-atlanta-home-1.jpg
617
960
Best Atlanta Properties
https://www.bestatlantaproperties.com/wp-content/uploads/2016/05/bap-logo-e1591341526858.png
Best Atlanta Properties
2019-04-07 08:20:10
2021-04-26 09:43:17
How To Price Your Intown Atlanta Home