Tap A Zip Code To See Current Listings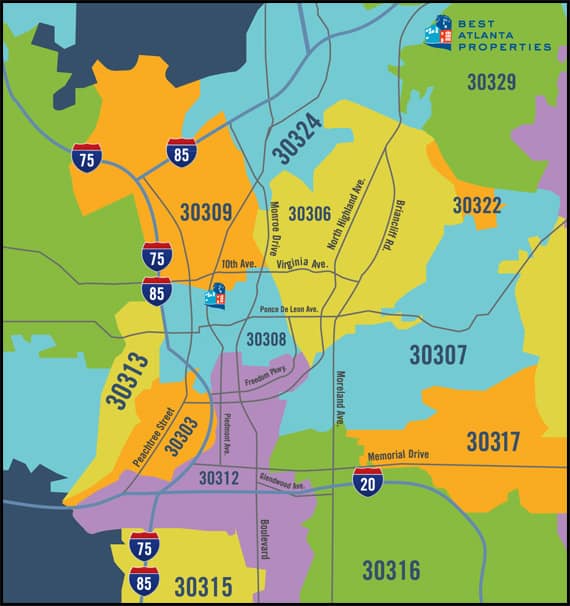 Intown Atlanta Home Search By Zip Code Map
For Buyers
The Intown Atlanta Home Search By Zip Code Map is a super convenient way to find intown Atlanta homes for sale. Search by zip code is an easy way to find intown Atlanta homes, condos, lofts and townhouses for sale in the area where you have the most interest.
For example, if you're relocating to Atlanta and you know the zip code where you'll be working and want to live nearby, simply click on the relevant zip code on the above map. You'll then see all the latest real estate listings from the Atlanta MLS for that zip code. Learn more about Intown Atlanta neighborhoods.
And as a buyer, you might benefit from our Intown Atlanta Home Buyer's Guide.
For Sellers
Have a home to sell? This is the easiest way for you to immediately see all the other real estate listings currently on the market in your zip code. Armed with this information, you can begin to formulate your thoughts as to whether or not it's the best time to list your home for sale. You might find the Intown Atlanta Home Seller's Guide to be of use.
Of course we are here to help you with a much more detailed analysis but this is a great place to get started understanding your local market.
The Best Atlanta Properties search by zip code feature is the best way to find real estate for sale Atlanta zip codes 30303, 30306, 30307, 30308, 30312, 30313, 30315, 30316, 30317, 30322, 30324 and 30329.
We hope you enjoy using this map to search by zip code. And as always, you are welcome to contact us anytime. We're happy to help you!