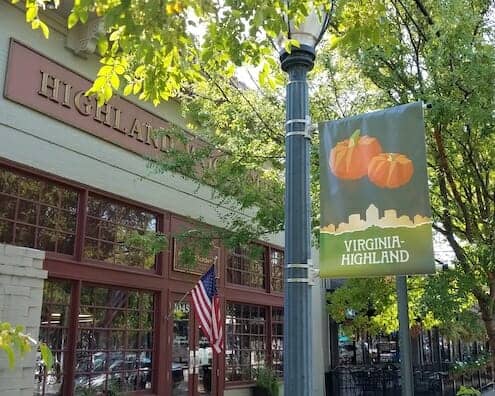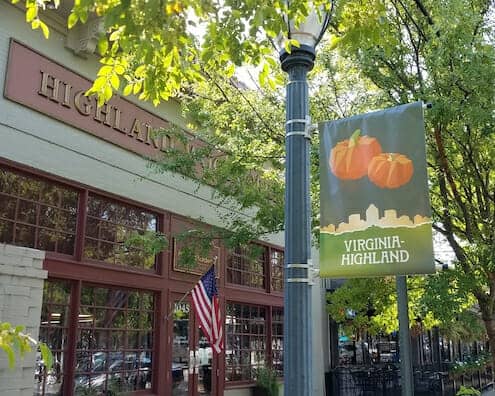 Virginia-Highland Homes For Sale
Welcome, here you'll see the latest Virginia-Highland real estate including Virginia-Highland homes for sale.
Plus you'll discover what's best about living in Virginia-Highland, one of Intown Atlanta's most beloved neighborhoods.
If you're seeking a charming, upbeat and walkable neighborhood then living in Virginia-Highland will be ideal for you.
Also known as "The Highlands" and "Virginia Highlands," the neighborhood is an Atlanta favorite.
It's very well known for its quaint bungalows and other historic homes. Plus a pleasant restaurant and shopping scene.
Interested in real estate trends in the neighborhood? Explore the Virginia-Highland Real Estate Market Report for real-time market updates.
Have questions about Virginia Highland real estate, talk with us!
Living In Virginia-Highland
Here we take a look at what has made Virginia-Highland one of Intown Atlanta's most sought-after places to live.
Eclectic Vibe
The neighborhood is a popular destination for people throughout the greater Atlanta area. With its eclectic mix of high-end boutiques, well-regarded restaurants and happening bars serving as the magnet.
Here's a snapshot of the location, day-to-day life and history of Virginia-Highland.
Great Location
The first thing most residents like about living in Virginia-Highland is it's convenient location. The location is a big reason Virginia-highland homes for sale are in such demand.
The neighborhood is primarily in the 30306 zip code and bound on the north by Amsterdam Avenue and the neighborhood of Morningside. On the east by the Atlanta city limit, Briarcliff Road and the Druid Hills neighborhood.
On the south by Ponce de Leon Avenue and the Poncey-Highland neighborhood. And on the west by the Beltline which is the border with Piedmont Park and Midtown.
The Atlanta Beltline is a biking and walking trail. It runs from Piedmont Park to Inman Park and beyond.
All these aspects support the continued popularity of Virginia-Highland homes for sale.
Day-to-Day Life
Living in Virginia-Highland is just superb. Here's why:
Nearby shopping is excellent. For example, at Ponce City Market you'll find interesting and convenient shops and restaurants. And there are many local grocery stores. For example, Whole Foods and Trader Joe's.
And Virginia-Highland is one of the best Atlanta neighborhoods for cycling. And one of the best walkable Atlanta neighborhoods. Plus it's a super dog-friendly Atlanta neighborhood.
Virginia-Highland is also well-known for its the annual Tour of Homes and Summerfest. There's always something good happening in the neighborhood.
History
Founded in the early 1900's as a suburb, Virginia-Highland was accessible by a streetcar until 1947. At this time, most of the streetcar lines in Atlanta were discontinued.
The neighborhood is named for the intersection of Virginia Avenue and North Highland Avenue. The center of a busy little commercial area that is the heart of the neighborhood.
The Downturn
Like most Intown Atlanta neighborhoods, Virginia-Highland real estate suffered in the 1960 and 1970s.
At that time, residents moved to Atlanta's suburbs. Many single-family homes were turned into apartments and deteriorated.
Crime in the neighborhood increased. Some businesses closed. Some were replaced by low-rent tenants.
A few remained. Specifically, Atkins Park Restaurant and Moe's and Joe's stayed open. Both establishments are popular neighborhood landmarks today.
Neighbors Unite
In the early 1970's the Georgia Department of Transportation threatened to build a highway through Virginia-Highland. And the future of Virginia-Highland real estate values was in doubt.
But a wonderful thing happened. A group of neighbors got together and decided to fight back. And they prevailed! Preventing their down and out little neighborhood from being wiped off the map by the highway.
The Comeback Story
Then, things changed. People began buying and restoring old Virginia-highland homes and apartments. And prices for Virginia-Highland homes for sale began to steadily rise.
Developers started to lease renovated commercial buildings at low rates. This encouraged unique small businesses to set up shop.
And a truly interesting commercial district emerged. Visitors from all over Atlanta came to the neighborhood to shop and dine out. And they kept coming.
As a result, these days Virginia-Highland homes for sale are more popular than ever. That's to be expected as the neighborhood truly has it all.
People Love Living In Virginia-Highland
As a result, Virginia-Highland homes for sale today move quickly.
The convenient location, proximity to parks and the truly charming homes differentiate the neighborhood. And the cozy commercial areas with their boutiques and restaurants make the neighborhood even more unique. Take the time to explore Virginia-Highland real estate and see why people love it here.
Talk With Us About Virginia-Highland Real Estate
We're Virginia-Highland real estate agents offering many years of expert local experience assisting Virginia-Highland home buyers and sellers. We're here to help you when you're ready.